The Coral Reef Squadron
Written by Stephen Burton
Latest Pictures by Ayesha Cantrell  ayeshacantrell@hotmail.com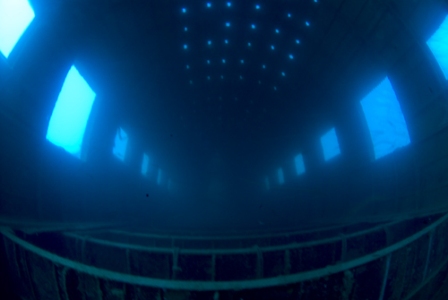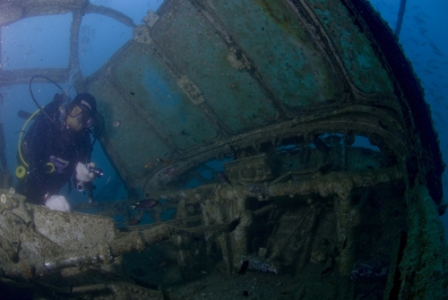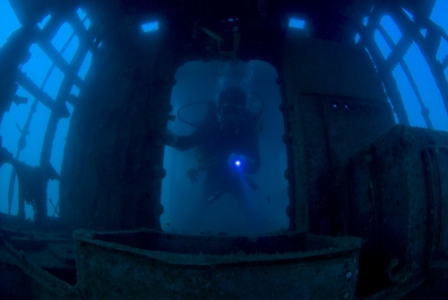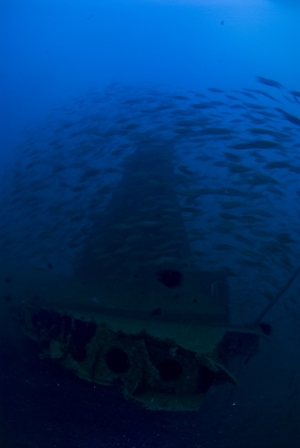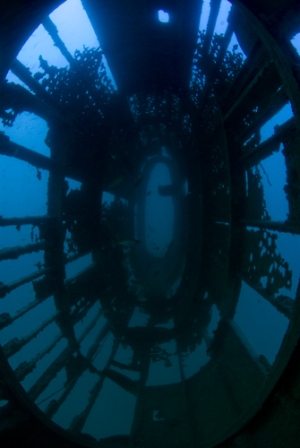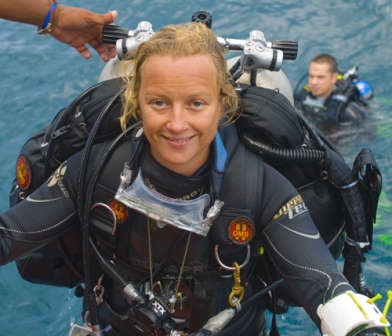 Photos used with the kind permission of Ayesha Cantrell  ayeshacantrell@hotmail.com
www.ThailandTechnicalDiving.com    www.LearnToDiveOnKohTao.com    www.LerenDuikenOpKohTao.com
Photos of wreck dated Wednesday, March 11, 2009
+++
The Coral squadron is prepared for sinking – Historical Report
Proposed sinking site – 1km offshore, Bang Tao bay, Phuket
Proposed depth 20meters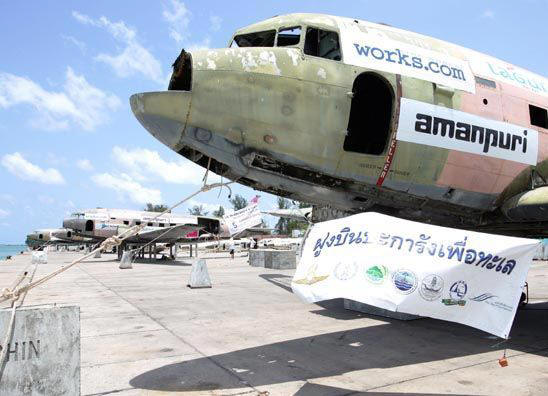 May 2008 – Ten Decommissioned Military Aircraft wait (and wait and wait) to become an artificial reek in Phuket
Photographer:- Khun Kititnun Rodsupan    Photo courtesy of The Daily Express Magazine
'The Coral reef Squadron'
A total of ten decommissioned aircraft consisting of four Douglas C-47 Dakota Skytrain military transport aircraft and six Sikorsky S-58T helicopters of the Royal Thai Air force aircraft stand by ready to be sunk offshore to create a new coral reef for tourists and marine life at Phuket.
Bad weather preventing the planned sinking of the aircraft which will be kept at Layan Beach until the weather improves around November 2008.
The Coral Reef Squadron will create Thailand's largest Artificial reef once completed.
Other artificial reefs in Thai waters can be found at Pattaya in the form of 2 large decommissioned Royal Thai Navy ships, the HTMS Khram and HTMS Kut.
The Large C-47 aircraft will be have been specially prepared for divers, and each will be secured to the seabed by large concrete blocks weighing several tons.
Other Thai News References http://www.phuketgazette.net/news/index.asp?id=6455