The Pangnan Wreck
Written by Stephen Burton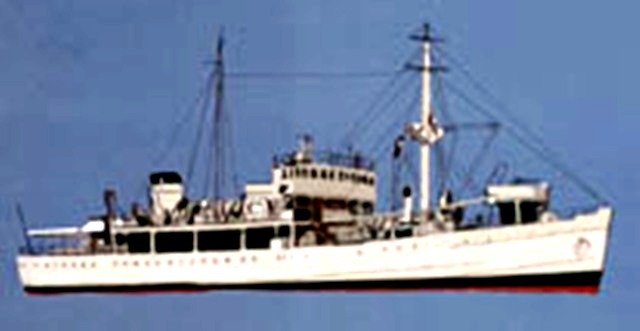 (Koh Tao, Samui Archipelago)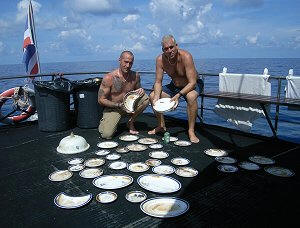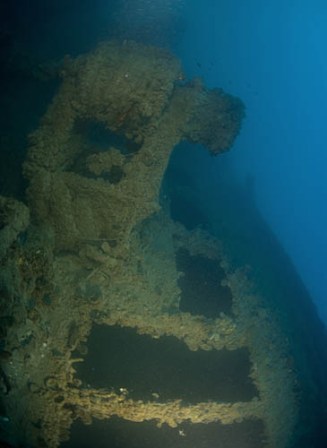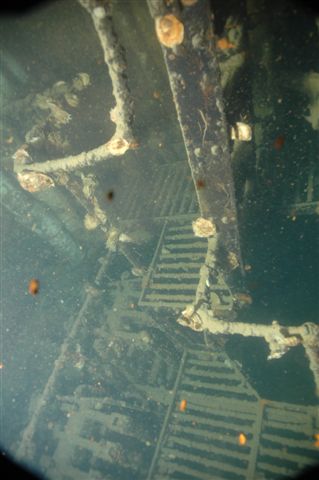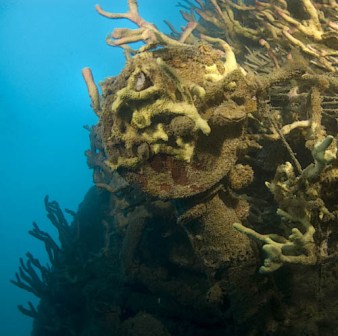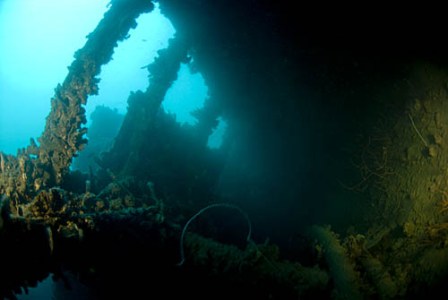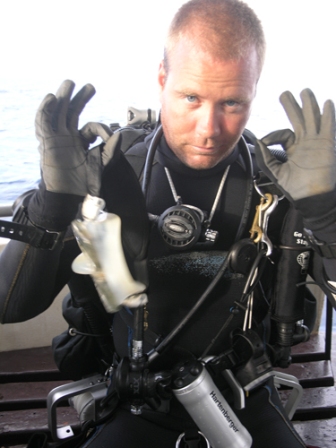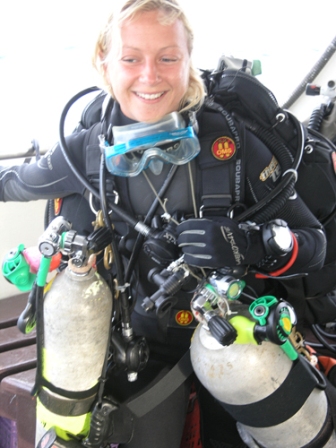 Photos above from Ayesha and Wilco at Big Buddah Techical Diving, Koh Tao, Thailand
'loads of bone china in the kitchen marked 'Made in Occupied Japan'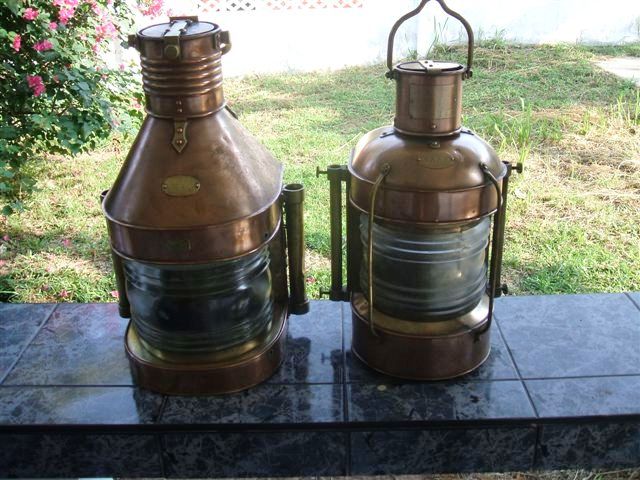 Port & Starboard Oil Lamps of HTMS Pangan courtesy of Jamie Macleod,  MV Trident, Koh Tao, Thailand
More review of this great wreck and stunning pictures from
Thierry Minet
VESSEL_NAME: HTMS Pangan
VESSEL_NATIONALITY: Thai
TYPE_OF_VESSEL: Naval transport
DEPTH_WRECK: 60
DEPTH_SEABED: 48
LOCATION: east of koh tao
GPS_NORTH: UNKNOWN
GPS_EAST: UNKNOWN
WRECK_LENGTH: 60
WRECK_WIDTH: 10
WRECK_TONS: 2500
WRECK_PROPS: 2
BOTTOM_CONDITION: sand
SENDER_EMAIL: jamie@techthailand.com
SENDER_DIVESHOP_EMAIL: OPTIONAL
SENDER_DIVESHOP_URL: www.techthailand.com
HOW_WRECK_SUNK:
sunk in a storm july 1961
WRECK_DOING_WHAT:
transporting ammunition for disposal
OTHER_INFORMATION:
a 'quality 'wreck, lots of spaces to explore, large easy penetrations,good vis in this area
DIVE_TEAM_NAME_EMAILS:
mv trident
SENDER_EMAIL:     jamie@techthailand.com
SENDER_DIVESHOP_EMAIL: info@techthailand.com
SENDER_DIVESHOP_URL:     http://www.techthailand.com
HOW_WRECK_SUNK:
A large wave hit the ship and the cargo (ammunition and gunpowder for disposal at sea) broke loose and rolled to the port side.  She was then listing heavily to port and taking waves over the side.  The water swamped the engines and the pumps also failed.  (I assume that they were not expecting rough sea at that time of year and did not have the cargo firmly strapped down).
The Captain was ashamed and tried to go down with the ship.  But some of the crew members dragged him into a life boat. (This could be a bit of hubris to save face)
WRECK_DOING_WHAT:
Earlier, the ship had been used for bringing the body of a senior military officer, who died in the "Indo-China" war, back to Thailand. Some sailors believed that his ghost haunted the ship.  As she sunk, they heard a strange, eerie sound which they believed to be the ghost crying out.  (Probably air rushing out as she sunk)
OTHER INFORMATION
Two weeks after the sinking the head of the Navy released a report saying that they still did not know why she sank. (Or they didn't want to say)
Got a load of lovely officers' Royal Thai Navy chinaware from deep inside the HTMS Pangan. It's white, navy blue lines with gold leaf line and crest. Only got about 50 pieces so far and the room is still full.
DIVE_TEAM_NAME_EMAILS: Jamie Macleod  www.techthailand.com