The SS Petaling / SS Pandai ?
Written by Stephen Burton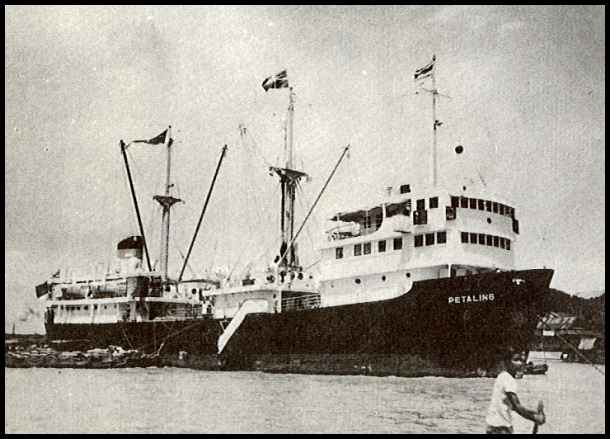 Historical Records
The SS Petaling is a steamboat built at the Sungei Nyok docks for Straits Steamship Co. Ltd in Singapore in 1928. Not very much is known about this vessel other than is written on the shipyard plate(see above), but what is known is that the Petaling was one of many Straits Steamship Co vessels commandeered by the Japanese during WWII, and was almost certainly sank by the allies during this period.
The first positive identification of this wreck was made by commercial diver Fred Evans during the first ever dive onto a 'fishermens mark' On this first dive, Fred's inbuilt 'Brass magnet' and equally famed 'brass vision' lead to the recovery of the vessels brass name plate on 14 feb 2004.
Further information on other Straits Steamship Company vessels lost in this region may be found at
http://www.merchantnavyofficers.com/straits.html & http://www.merchantnavyofficers.com/straits2.html
Dive Site Conditions
(Deep Blue Divers, Phuket account) We were able to took some pictures from the Petaling during a Trimix course. At this dive we had quite good conditions and got a nice overview from the wreck. The Petaling lays on 60,8 meter up right on sandy bottom, the shallowest point is on 54m. We were able to see the ruder and also the propeller with the shaft. There is nothing from the superstructure left. It is just the hull with the open hatches and a lot of stuff on it.
The conditions on the dive site are different. the visibility range from 3m to 15m.
---
Note: There is some question over this wrecks identity…
( latest update from Mr Vincent HK Foo  2014)
Regarding the wreck, it's my opinion the ship was not "Petaling". "Petaling" was built in Yard No. 34 at Sungei Nyok Dockyard. The wreck is that of "Pandai", a sister ship of "Petaling". "Pandai" was built and launched from Yard No. 35. She was sunk by gunfire by a Dutch submarine off Salang Island, near Phuket. See page 53 of W. A. Laxon's book, "The Straits Steamship Fleets".
(update from http://www.deep-blue-divers.de  November 2006)
"…the picture from the SS Petaling is not the one lying in 60 meters of the west coast from Phuket. The hull looks more like the Jaska which is build in the same shipyard in the same year like the SS Petaling. See the picture nr. 4 on SS Petaling on our photo gallery"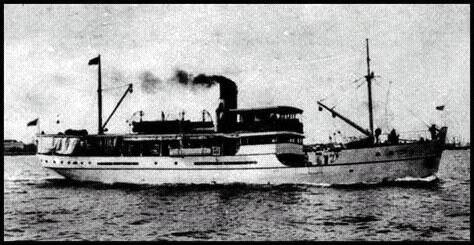 GPS Location
N 07.48.663 , E 98.14.432
Last dived by
Commercial Diver Fred Evans
SS Petaling Dive Site condition review, GPS co-ordinates and photos kindly contributed by:-
Deep Blue Divers http://www.deep-blue-divers.de , Email: info@deep-blue-divers.de
Andreas Donate Tel.: +66 (0)1-5362704, Joerg Zebisch Tel.: +66 (0)9-8662361
SS Petaling afloat (main picture) kindly donated by Mr Peter Pointner of Eden Divers Phuket
'Used with permission'